My Little Corner of the World
Here it is...my little office. The desk where I sit to visit you all and the shelves of books that surround me.
Here are the shelves stuffed to the gills. There are at least double rows and in some cases there are books stacked on top of the double rows.
Here's the chest for our yoga stuff. Instead of being all over the room and on the floor we got everything in here now...bolsters, blankets, straps, and blocks.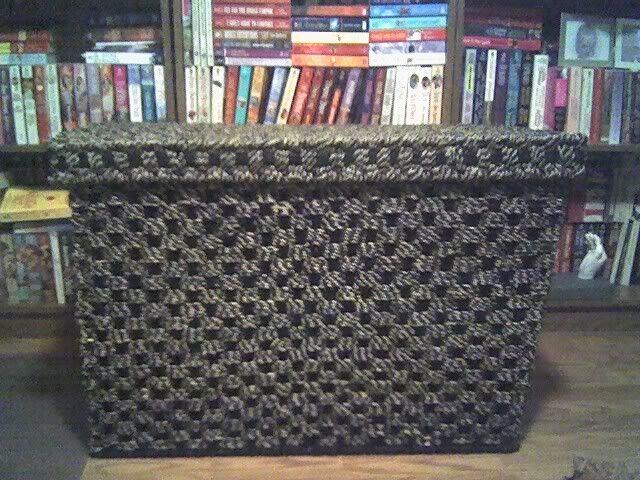 Here are some specific bookshelves showing my collection of Brockmann, Howard, Kleypas, Stuart, some hardcovers with Anne of Green Gables by Lucy Maud Montgomery right next to Susan Elizabeth Phillips and Karen Robards. And a final photo to show that it's not ONLY romance novels. The guy I live with happens to like Clancy and Grisham too.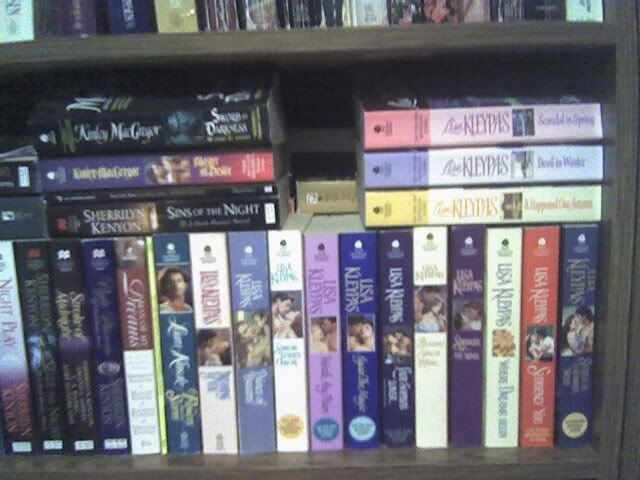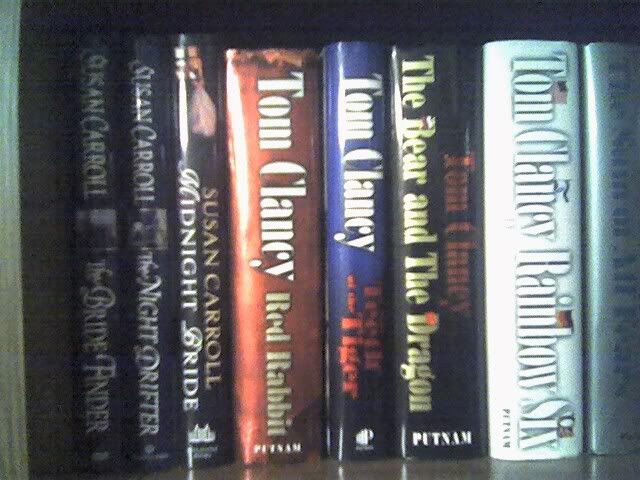 Here is the infamous TBR basket. There are about 8 more books on by bedside stand right now too. It's hard to believe I'm constantly weeding out and trading isn't it?